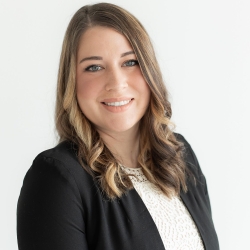 Sabrina Marlow
Licensed Clinical Professional Counselor
My Biography
Are you feeling overwhelmed, hurt, sad, angry, worried, or even heartbroken? Are you looking to get some things off your mind to a trusted professional? Have you experienced traumatic events or not even sure if it would be considered traumatic? We can find the answer to that together. I have approximately 4 years of experience working with adults and teenagers who experience all of the above concerns and more! I am here to help you find solutions and motivate you to find your own answers. Therapy should begin with you and your healing process should be guided by a therapist who is going to listen and help you see things about yourself you may not be able to see, and come up with solutions to your problems that are right for YOU! Therapy is not advice giving, but a process where you are in control of where the session goes, and you choose what you want to focus on. I will assist in providing the tools and be there to listen.
My Education and Credentials
L.C.P.C. in Illinois
M.S. Ed in Clinical Mental Health Counseling from Northern Illinois University
B.A. in Psychology from Northern Illinois University
Providing services in:
I'm available:
I work with:
I do:
Individual Counseling Only
My Approach to Counseling 
I used a range of therapeutic techniques such as motivational interviewing, cognitive behavioral therapy, solutions focused therapy, and eventually I will become certified in EMDR. You are not the same person as anyone else, therefore you will need a unique therapeutic approach that will fit your needs. I have experience with couples, anger management groups, parenting groups, children, families, and individuals across the lifespan. My specialty is working with adults and teenagers.
My Areas of Focus
Anxiety
Depression
Individual counseling
Cognitive Behavioral Therapy
College students
LGBTQ+
Mindfulness
Stress management
Trauma
Motivational Interviewing
Relationship concerns
Communication
Accomplishing goals
My Professional Experience
Individual counseling in an agency for 4 years and currently private practice setting using Telehealth since December 2022
Individual counseling in an academic setting
Crisis Team On Call
Parenting classes
Anger Management classes
Experience with dissociative identity disorders