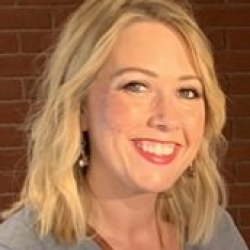 Tiffany Shurtz
Licensed Clinical Social Worker
My Biography
Tiffany has been practicing social work for over 14 years. Tiffany has worked in areas of child welfare, adults with developmental/learning disabilities, hospice/goals of care, medical/hospital, and crisis intervention. Tiffany uses a  variety of therapy approaches to create individualized treatment plans. Just as her patients grow, Tiffany enjoys learning new approaches to provide the best of care to her patients. Tiffany uses the humanistic approach to help people identify their self-worth.
My Education and Credentials
LCSW in Illinois
MSW-Emphasis in Hispanic culture Our Lady of the Lake University in San Antonio, Texas
BSW-Murray State University in Murray, KY
Providing services in:
I'm available:
I work with:
I do:
Individual Counseling Only
My Approach to Counseling
Do you want to be heard? Do you feel like you have no personal worth? Is it ok to be happy and sad at the same time? When is the last time you gave yourself grace for not doing as well as you hoped? Do your obstacles from the past create barriers to your future? If so, I look forward to engaging in a therapeutic relationship to address areas of concern. It is important to find self-awareness and grace as we grow to where we want to be. Mental safety is just as important as physical safety.
My Areas of Focus
Grief counseling
Bariatric/Gastric evaluation
Case management
Cognitive behavioral therapy
Anxiety
Medical Illness/Disease management
Trauma therapy
My Professional Experience
Individual counseling in an agency
Private practice setting