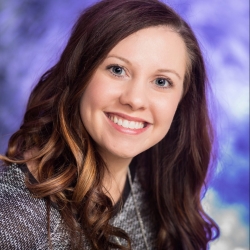 Bethany Borrenpohl
Practice owner and Licensed Clinical Social Worker
My Biography
Bethany obtained a bachelor's and master's degrees in social work from Southern Illinois University in Edwardsville. She worked in community mental health after college. In this setting, Bethany helped clients with severe mental health problems in a housing unit. Bethany provided counseling and helped them with life skills. Bethany then worked for a hospital for 5 years. Here she helped people with complex medical issues navigate their medical accommodations outside the hospital as well as make end of life decisions. Bethany worked closely with insurances as well as community medical agencies. This experience provided a great groundwork for Bethany to start this practice. The practice started in nursing homes and assisted living facilities. Through COVID, things evolved as laws around telehealth were relaxed. The practice moved into a telehealth model in addition to nursing facilities social work. Bethany has enjoyed working with several age groups with a multitude of problems to work through.
Bethany has experience counseling in nursing facilities, high schools, and with adults via telehealth. She has experience using Grief Counseling, Solution Focused Brief Therapy, Crisis Therapy, Motivational Interviewing, Cognitive Behavior Therapy, and Narrative Counseling. Bethany helps clients work through issues including, but not limited to, depression, anxiety, grief, behavior issues, early dementia, bipolar disorder, family conflict, personality disorders, peer relationships, self-esteem, trauma and PTSD, Obsessive Compulsive Disorder, issues related to end of life, paranoia, and partner relationship issues.
Bethany lives in Rural Washington County with her husband and three kids. Bethany has young twins and a child in sports. She personally understands the chaos families experience, as well as the strain this puts on relationships.
My Education and Credentials
LCSW
Masters in social work from SIUE
Bachelors in social work from SIUE
Providing services in:
I'm available:
I work with:
Kids ages 14+
Adults 18+
Geriatrics 65+
I do:
Individual Counseling Only
My Approach to Counseling
Bethany likes to meet clients where they are at. She will look at their past schema that relate to their current situations. Bethany helps clients recognize their strengths to help them overcome their presenting problems. Bethany will keep it real in sessions. IF you want a therapist to call the issues as she sees them, Bethany may be a good fit.
My Areas of Focus
ADHD
Anxiety
Depression
Bipolar
Psychosis
Cognitive Behavioral Therapy
Grief Counseling
Solution Focused Brief Therapy
Mindfulness
High Schoolers
Relationship Issues
Female Empowerment
LGBTQ+
Stress management
My Professional Experience
Medical Social Work
Counseling clients with complex medical diagnosis
Practice management
Counseling in Schools
Telehealth